April 13, 2015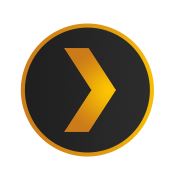 As anyone who has visited before, you know that I use the Plex channel on my Rokus, as well as using the Plex app on our tablets. Something I had not considered before was the ability to access our fairly extensive media collection from outside our home. PlexTV now gives me that capability.
I decided it was time to give it a try.
On my Plex server PC (actually my Backup Server), I created a new user. I then created a second user, that we would remotely log in with. This way the server user had all the control functions, and the standard user could just enjoy the media (equivalent to admin/user in Windows-speak).
I logged onto my router and created a port forward for plex. Port 32400 is default; you can certainly use something else. They recommend you enable uPnP as well. I tested both with and without enabling. Both ways worked. I turned off uPnP for security reasons.
In order for the second user to see shared media, you need to send an invite to them. Users / Friends / Invite friend, followed by the username (or email address) of the invitee.
I logged onto the second account and accepted the invitation. It then showed the plex server's username in the left column, with the media viewable beneath (Movies, TV Shows, Music). Very nice.
I tested on my Nook HD+ via Chrome (go to plex.tv, sign in, then click Launch).
It worked well enough (the Nook being the limitation). I also tested it through the vpn I have on the Nook for when we travel. It didn't add any obvious latency to the mix. I set the player at 2Mbs 720p.
I tested it on another desktop PC at home and it worked perfectly at the same 2Mbs. The wired connection did make a better quality experience (obviously) but wireless was perfectly acceptable.
There are many other features I've yet to investigate. This was a simple first step that I thought I would share.